A strategic partner
the best solutions to your needs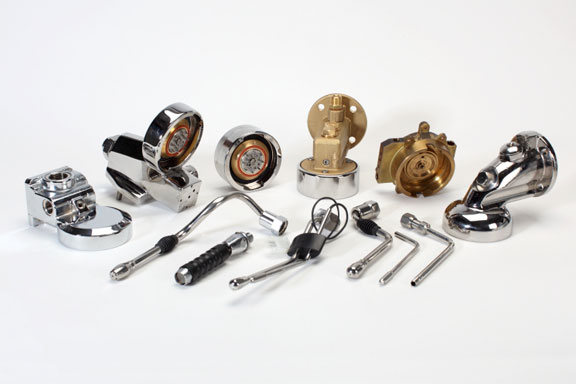 Bardini Srl is located in the heart of the Italian industrial North East, in the province of Treviso. Over the years, the company has evolved from simply producing mechanical parts manufactured in series, to being a partner in the design, engineering, and assembly of electromechanical products.
Our three business areas:
We perform mechanical working on large, medium and small series series to create components from bars or semi-finished products obtained by hot/cold molding, melting or sintering, using different materials for many uses and sectors.
The company is also in possession of presetting measuring machines for the preparation of tools while the machine is running and an integrated CAD-CAM system to assist with the design and creation of the components requested by our customers.
Sectors
In over 40 years
of presence on the market, we have gained experience in various industrial sectors, including:
Industrial automation
Electromechanical equipmenti
Machines and installations for the following sectors:

FLUID DYNAMIC
FOOD
TEXTILE
ENERGY
MEDICAL (EQUIPMENT AND IMPLANTS)
AGRICULTURE, CONSTRUCTION AND WOODWORKING
SHIPBUILDING
AUTOMOTIVE
RAILWAY INDUSTRY
---
Certifications
All business processes are carried out according to UNI ISO EN 9001/2008 standards, as well as to a Total Quality Management system, certified by RINA assessors. These protocols represent a cornerstone for the management of our business complexity and for our continuous improvement.
---
---
Patents
Bardini Srl has over 10 registered patentsin its name or in partnership with some of its best customers.
Continuous innovation
in equipment and staff skills
---
By constantly expanding the skills of its staff and the internal equipment, Bardini is able to develop and implement projects that benefit from a highly specialized know-how as well as and diverse CNC machines. Operating in a constantly evolving market, Bardini Srl guarantees its customers a constant commitment to improve the business organization and the production processes, as well as to raise human resources awareness through upgrading and professional development.